Home
About Us
Alumni Awards
Alumni Awards
The University of Maryland Alumni Association awards and recognizes alumni throughout the year for their fearless accomplishments.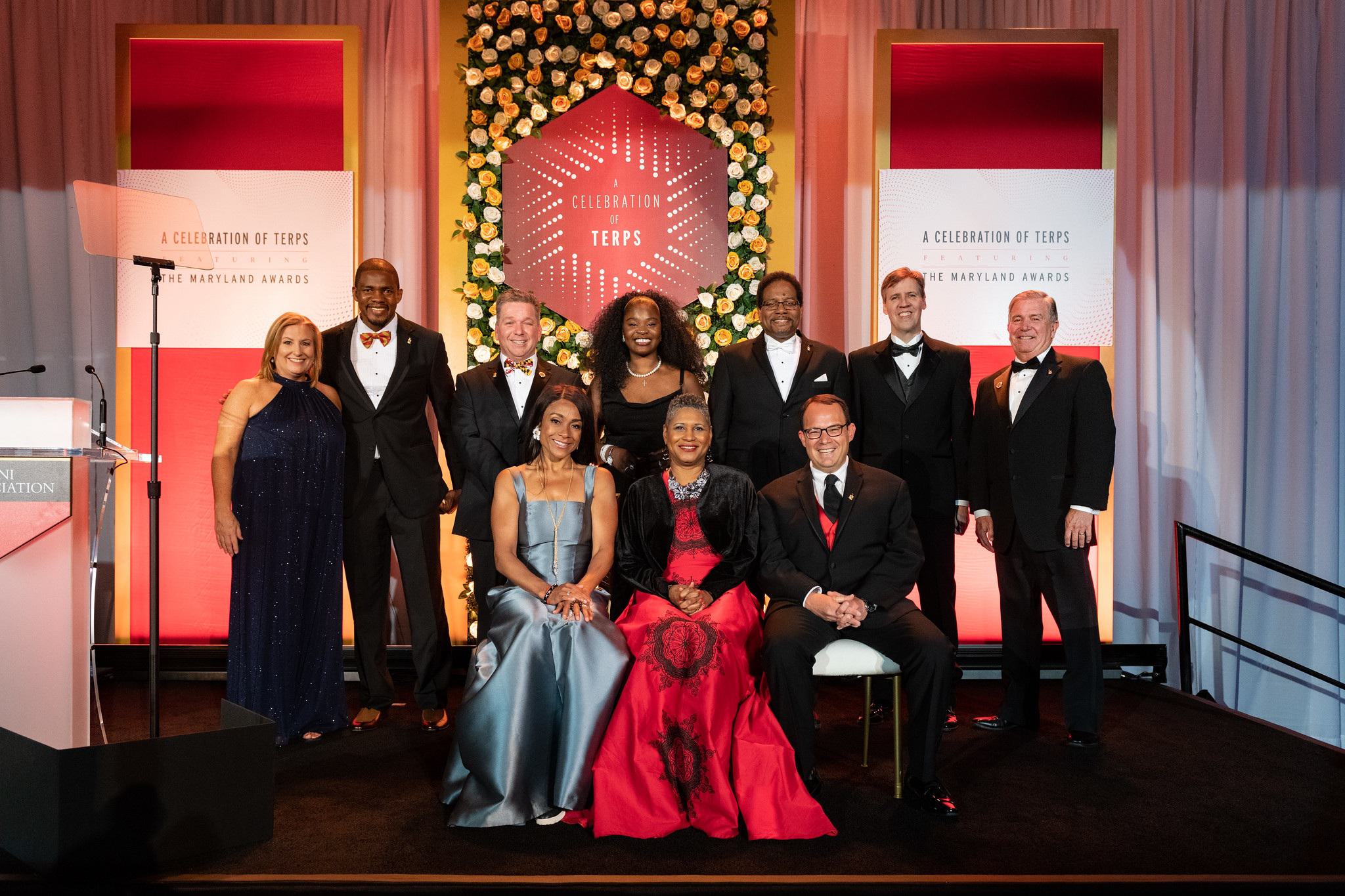 Award receipients at A Celebration of Terps
The Maryland Awards
Each year, we celebrate and honor the achievements of seven outstanding Terps at A Celebration of Terps: Featuring The Maryland Awards. These awards recognize fearless alumni who have risen to the highest levels of public service, launched successful companies and made groundbreaking discoveries.
The Alumni Excellence Awards
Graduates of the University of Maryland are among the best and brightest in their fields. From scholars and innovators to entrepreneurs, teachers and researchers, our alumni are leaving their mark on our state, nation and world. The Alumni Excellence Awards recognize the accomplishments of select Terps and honor these recipients with distinction. Learn more here.
Alumni Volunteer Awards
Alumni Volunteer Awards Receipients
Each year, the Alumni Association will holds its annual Network Awards ceremony during the Volunteer Leadership Conference, to recognize the outstanding achievements of the academic, affinity and regional networks over the past year. Our networks and volunteers work tirelessly throughout the year, planning engagement opportunities for fellow alumni.
Association Awards
The University of Maryland Alumni Association is a world-class organization, receving local and international recognition for outstanding programming.